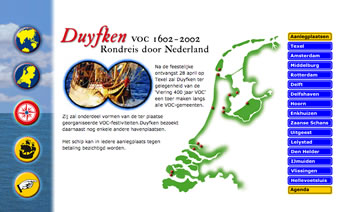 Duyfken
website 2002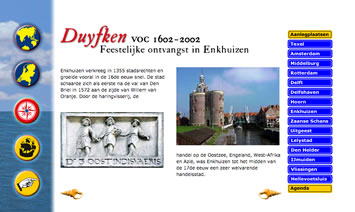 Duyfken
website 2002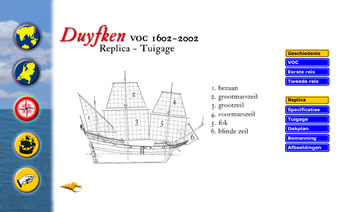 Duyfken
website 2002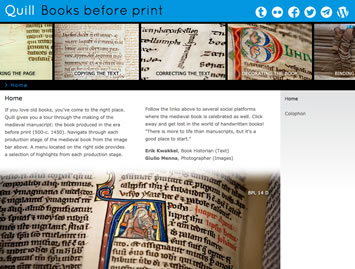 Quilll - Books before print
website 2014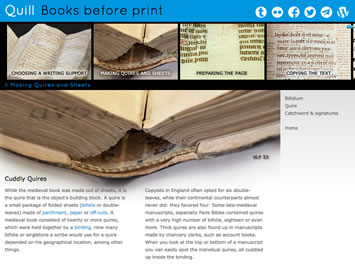 Quilll - Books before print
website 2014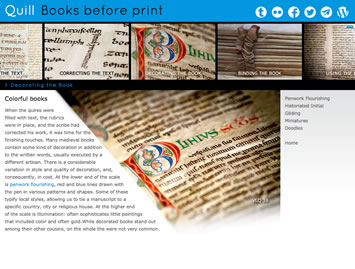 Quilll - Books before print
website 2014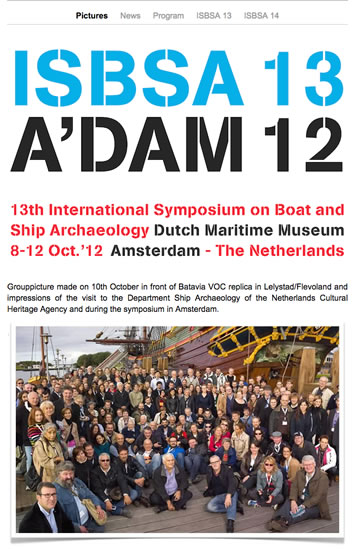 ISBSA 13 Amsterdam
website 2012
Webdesign
Duyfken
Een replica van de Duyfken is gebouwd in Australië door de Duyfken 1606 Replica Foundation. Het schip werd op 24 januari 1999 gedoopt in Fremantle, West-Australië. Na enkele proefvaarten voer de Duyfken naar Nederland, via Indonesië, Mauritius en Zuid-Afrika en weer terug.
Quill
If you love old books, you've come to the right place. Quill gives you a tour through the making of the medieval manuscript: the book produced in the era before print (500-c. 1450).
ISBSA
Researchers from all over the world will come together for the 13th International Symposium on Boat and Ship Archaeology in Amsterdam from 8 – 12 October 2012.
Ontwerp: Mulder van Meurs
Sitebouw: Josef Willems